Out of ideas for what to serve with chicken curry? Here's a collection of the best side dishes to choose from when chicken curry is on the menu for dinner.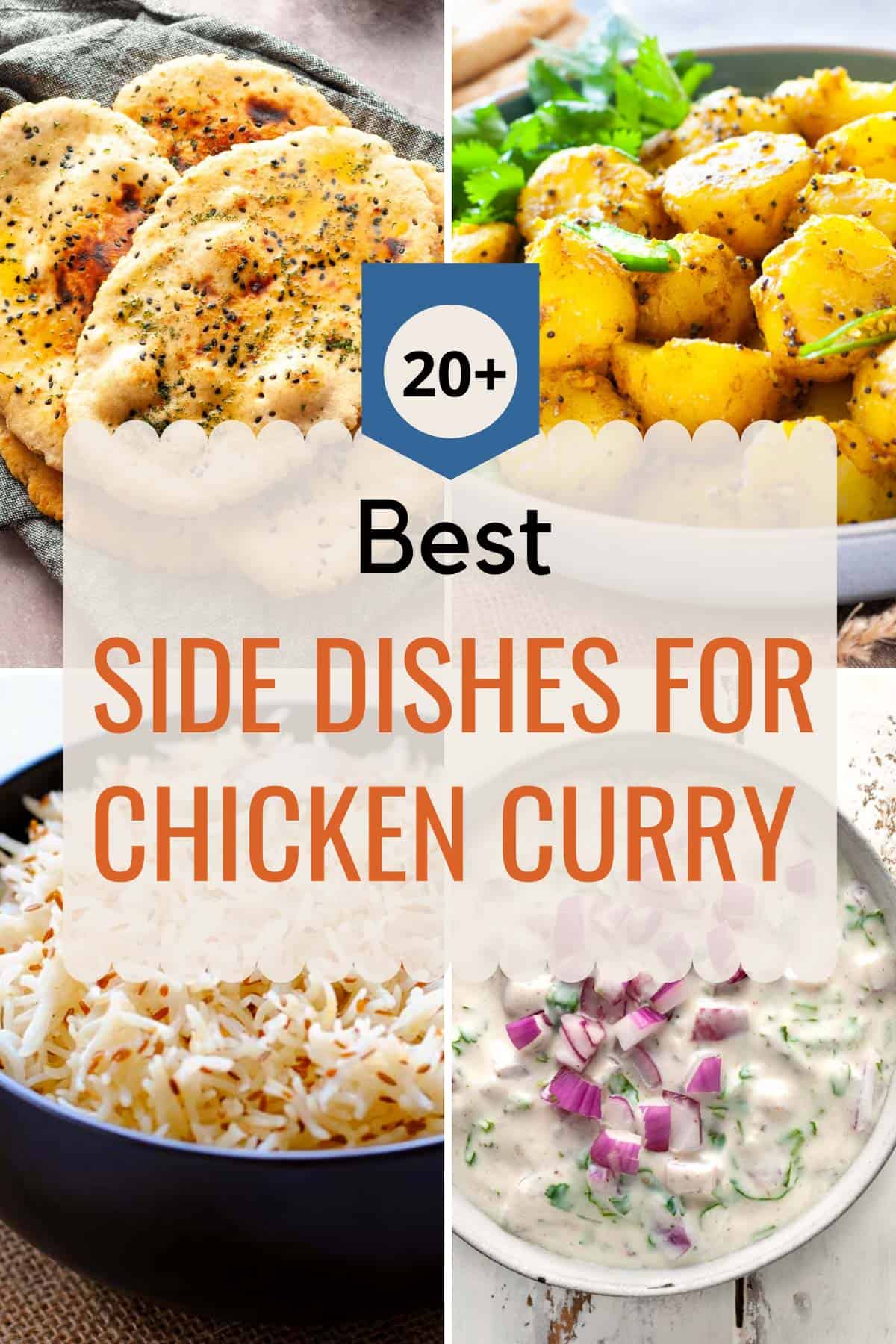 A good chicken curry is quite a delight, but it can quickly get boring if you don't have the right side dishes to go with it. If you are having your fix of curry with the same old store-bought naan every single time, it's time to bring switch things up! Add some excitement to your meals with these delicious sides. Some are very simple, some a little elaborate, but all of them taste great with chicken.
In this post, I'm sharing the best side dishes for chicken curry. Most are tried and tested recipes from my blog, but I've also included a few from some blogger friends of mine. From Indian breads and rice dishes to lentils and salads, I've got you covered!
Jump to:
Bread
Rice
Lentils and Vegetables
Yogurt and Raita
Salads
Chicken Curry Recipes
Want some great chicken curry recipes to go with these sides? Check out these recipes.